Lausitz Biennale for contemporary art
---

New format for art between the Elbe and the Neisse rivers
Open art Lausitz (Lusatia) takes place every two years as a biennial for contemporary art at different locations in the four districts of Elbe-Elster, Dahme-Spreewald, Oberspreewald-Lausitz and Spree-Neisse and in the independent municipality of Cottbus.
Local and international contemporary artists are featured presenting their works and positions on current social issues. In addition, a cross-disciplinary cultural and discursive program will be presented, which includes forms of participation, cultural education and civic participation.
Open art Lausitz will take place for the first time between June and September 2024. The four districts and Cottbus will each exhibit in turn. With the launch of open art Lausitz, exhibitions of contemporary art will be opened in each of the four districts + Cottbus.

Discourse spaces and the lived environment
In concert with actors in civil society, a discourse will be initiated that connects each of the four districts and Cottbus thematically. The values of diversity and tolerance promote self-evident and forward-looking action. They are an indispensable part of change in the Lusatia region.
In particular, creative spaces such as studios, exhibition venues, and workshops serve as catalysts and have a positive impact on society. This potential enriches the lived environment of rural Lusatia.

Regional and touristic value creation
The goal is to strengthen the regional sense of belonging and the efficacy of inter-district initiatives.
The social relevance of art and culture is deliberately utilized to showcase new identities and create a sense of togetherness between the regions.
Moreover, the attention of the surrounding metropolises will be drawn to Lusatia. This effect will be multiplied by supraregional guests and cultural figures. Through wide-ranging promotion, open art Lausitz will garner publicity and make an impact in cities as far as Berlin, Leipzig and Dresden.
The inclusion of existing municipal networks (tourism, service industry, gastronomy, etc.) will promote interaction between places and participants. The plan for an associated Velo-Art app aims to create a digitally accessible network of routes between the event locations.

Artistic positions
In dialogue with artists, cultural figures, and actors in civil society, the curators pose questions regarding transformative sustainability and social responsibility. The art, with its spatial or thematic references to Lusatia, provides answers to these questions. The positions taken by artists reflect the coexistence of urban and rural life.
The broad spectrum of works includes musical performances, sound and spatial installations, artistic illuminations, video and photography, digital and virtual art and painting, graphics, and landscape art. The art can at times be humorous and charming, and will be directly relatable – even to people for whom art has, in the past, not been accessible.

Participatory formats for all
Open art Lausitz sees itself as an open invitation to participate. Both the cultural homeland and intercultural diversity are rendered experiencable through art. Visitors, regardless of origin and ability, participate in open art Lusatia through this interactive environment. Mobile workshops facilitate the experimental exploration of different media and artistic practices. Young people and students will get involved in the form of various projects.
In addition to the artist presentations and live action events, workshops and social and cultural activities for children and young people will take place on weekdays. Video and digital workshops are also planned alongside the teaching of artistic and handicraft activities. Besides introducing the public to artistic techniques, the focus is also on social interaction.
The public is invited to get involved in the content of moderated discussions and to propose their own topics. These events will be concentrated on weekends.

open house Lausitz – Lusatia's diversity in its entirety
On the last weekend of each district + Cottbus, the Biennale will become an open house of diversity. Open house Lausitz is an association of many artists, musicians and artisans, who will open their workshops and studios, courtyards and houses for one day to show visitors how they work and live; during this time they are invited to exhibit their work, perform and to celebrate.
---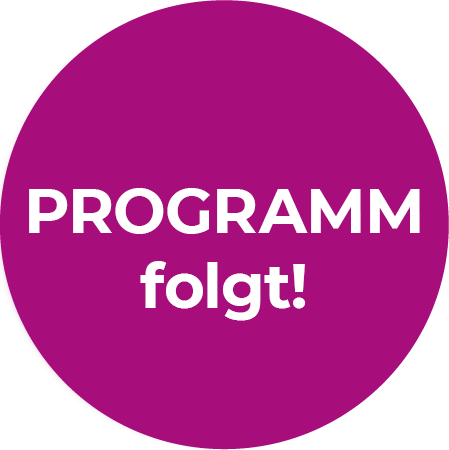 ---
---